RIBBED SAFETY PLUS THIGH WADERS FEATURES
These are the best PVC work boots available. They have a steel toe cap and midsole plate that comply with all PPE requirements. The boot and its steel components meet BS EN 345-1 as required for PPE legislation.
They also boast an upper made from thick, supple, crack resistant PVC sheet. These waders have welded joints with double hitch folded stitching. This represents the strongest joint and helps to avoid wet legs. They also have thigh straps to attach to your belt.
SAFETY THIGH WADERS £49.95
Available in sizes 4 -13
(inc P&P)
Add Studding to any of these boots £10
RIBBED SAFETY PLUS THIGH
(click to enlarge images)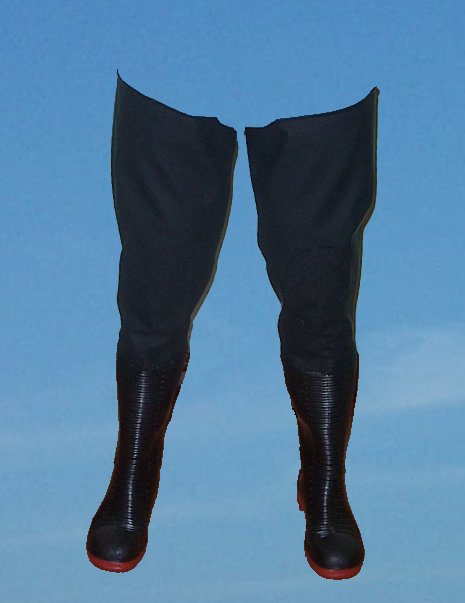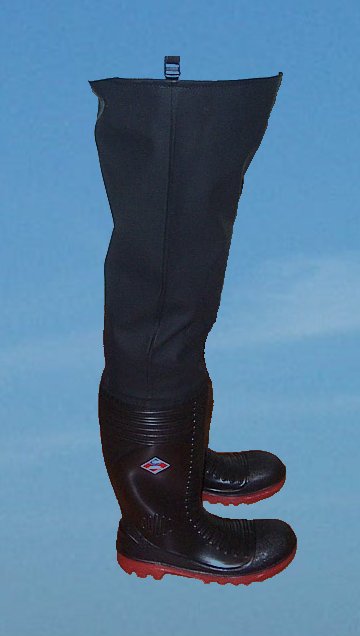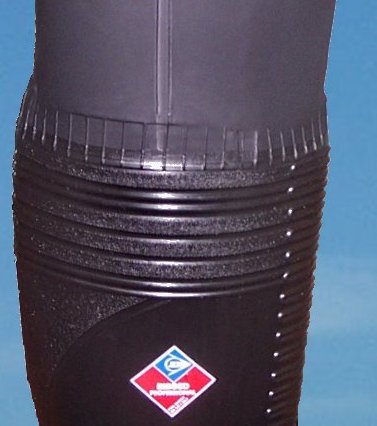 Available in sizes 4 - 13
ONLY £49.95
(inc P&P)
RRP £68.00
We are so confident of our workmanship we are happy to offer a one year guarantee against seam leakage.