THIGH WADERS
We make 2 types of PVC thigh waders.
Firstly the "Drycast." This is a standard PVC upper and branded Dunlop boot.
The "Procast" has PVC upper and a Dunlop Purofort polyurethane boot. These boots represent a significant improvement over PVC. They remain supple in cold temperatures, have 3 times the insulating properties, last twice as long and weigh 35% less.
If you try these you won't want to go back!
FEATURES
Both of these waders have welded joints with double hitch folded stitching. This represents the strongest joints and helps to avoid wet legs. They also both have thigh straps to attach to your belt.
They also boast an upper made from thick, supple, crack resistant PVC sheet. The care taken and quality materials used ensure a durable, product which fit comfortably and unlike the cheap rubber imports from the Far East these will not crack after 6 months!
DRYCAST ONLY £34.95
Available in sizes 3 - 12
(inc VAT & P&P)
GIANT DRYCAST ONLY £39.95
Available in sizes 13 - 16
(inc VAT & P&P)
PROCAST ONLY £59.95
Available in sizes 4 -13
(inc VAT & P&P)
Add studding to any of these boots £10
DRYCAST THIGH
(click to enlarge images)
PROCAST THIGH
(click to enlarge images)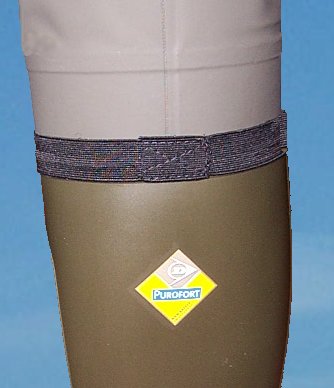 Available in sizes 3 - 16
RRP's £55.99 / £94.99
We are so confident of our workmanship we are happy to offer a one year guarantee against seam leakage.